For information about Hawaii Island Family Medicine Residency, please contact:
Yvonne F. Gilbert, MPH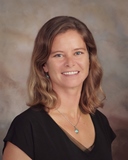 Residency Administrator
Emory University
Yvonne F Gilbert, MPH, brings to the administrative team of Hawai`i Island Family Medicine Residency Program over a decade of island-based experience in overseeing and coordinating programs in non-profit organizations who serve underserved families, individuals, and communities. In these roles and as a member of the Boards of Directors of FQHC's, HSRHA, and HPHA, Yvonne developed a strong understanding of the unmet medical needs of island communities and the creative ways families, individuals, and organizations work to meet their needs. She is excited to address primary care and public health needs in her role as residency administrator.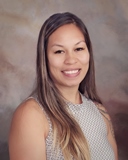 Penny DePeralta, C-TAGME
Residency Coordinator
"I was born and raised on the Big Island. I started working for Hilo Medical Center in 2012 in the Imaging Department, then went to the outpatient Cardiology Clinic and I am now at the Hawaii Island Family Medicine Residency. I am happy to be part of this wonderful program and enjoy working with all of the staff. When not at work, I like to spend quality time with my family. I absolutely LOVE sushi, but hate rice… go figure, right? Lastly, my greatest accomplishment yet is becoming a mother.
"