Hawaii Island Family Medicine Residency
Allison Flaim, DO
Program Director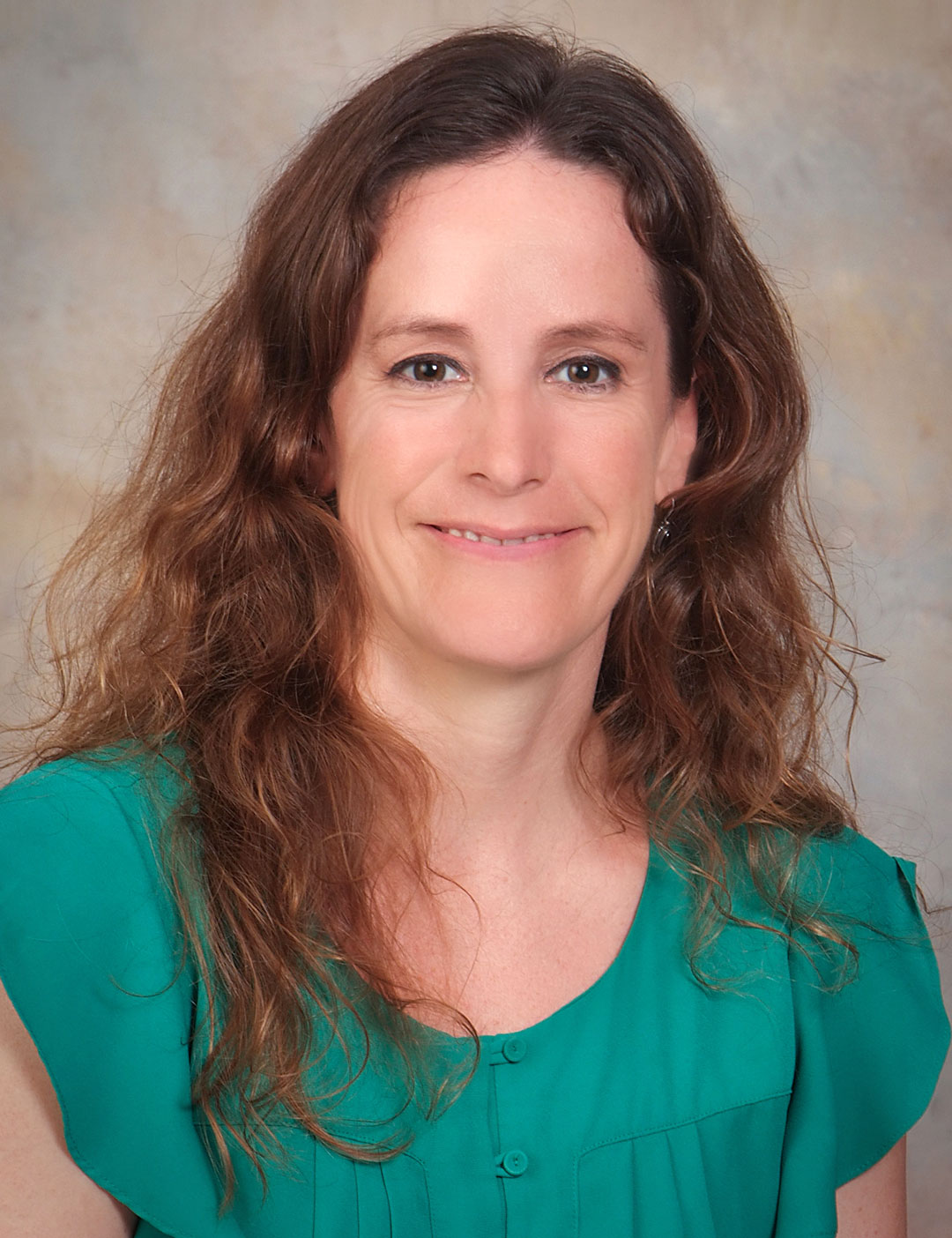 Physician
Chicago College of Osteopathic Medicine at Midwestern University Downers Grove, Illinois
Personal Information
Dr. Flaim was born and raised in Northern California. Throughout her career, she has enjoyed continued to enjoy practicing full-scope family medicine including operative obstetrics. Additionally, Dr. Flaim has pursued several medical missions throughout her career in Kenya and Nicaragua. Prior to her arrival in Hilo, Dr. Flaim spent nearly 9 years as civilian faculty at Tripler Army Medical Center on Oahu where she enjoyed teaching residents from not only family medicine but across the other residencies as well. Since February 2020, Dr. Flaim is honored to serve the East Hawai'i Community and is looking forward to expanding the rural tropical mission to train residents to fill needs for well-trained family physicians across the State of Hawai'i.
In her free time she enjoys anything that gets her outside and in the ocean- from surfing to Half Ironman distance triathalons..
Catherine Moonshine, PhD, MSCP
Residency Faculty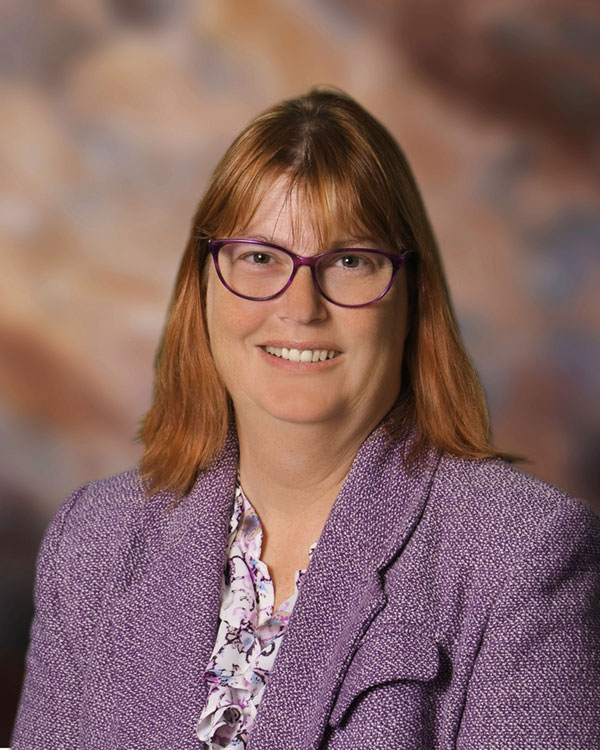 Psychologist
Palo Alto University, Palo Alto, California
Residency: University of California, Santa Cruz Clinical Psychology, Santa Cruz, California
Credentials
Certified Professor Emeritus, College of Health Professions, Pacific University
Certified Certified Substance Abuse Counselor, State of Hawaii
Certified Board Certified, American College of Lifestyle Medicine
Services Provided
Offers short-term, solution-focused psychotherapy with adults and teenagers who are assigned to a primary care provider at the Hawaii Island Family Health Center
Treats stress, depression, anxiety, and problematic substance use, among other concerns
Provides health Coaching to improve functioning, health, and wellness
Utilizes Cognitive Behavioral, Dialectical Behavioral and Client Centered Therapies along with motivational strategies, mindfulness techniques, coping and stress management skills
Personal Information
Dr. Moonshine retired early from Pacific University in Oregon to make her dream a reality of living and working in East Hawaii. She enjoys spending time with dogs and gardening. Her favorite color is purple.
Christine Chan, MD
Residency Faculty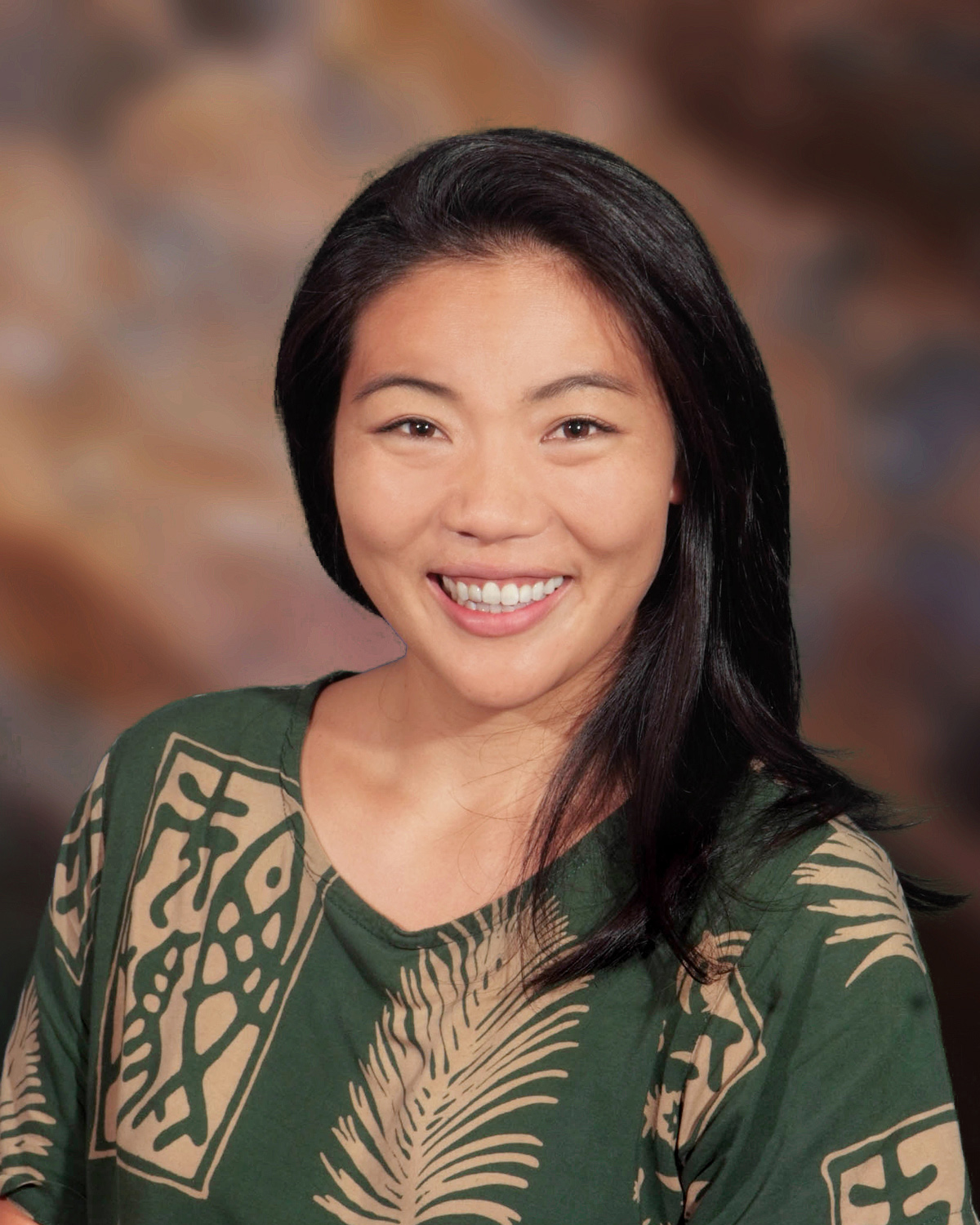 Physician
University of Hawai'i, John A. Burns School of MedicineHonolulu, Hawai'i
Residency: University of Arizona Family Medicine Residency Program, Tucson, Arizona
Personal Information
Dr. Chan was born and raised on O`ahu, and graduated from the University of Hawai`i John A. Burns School of Medicine. Her residency training took her to Tucson, AZ, where she became involved in advocacy at the city, state, and national levels. She was awarded "The TFAP Medical Legal Partnership for Health Family Medicine Resident Advocacy Award" for her work with refugee populations. In her 3rd year, she served as Chief Resident and solidified her interest in medical education. She is thrilled to return to the islands as part of the Hawai`i Island Family Medicine Residency, and is looking forward to growing both these passions. She is so grateful for this opportunity to give back to the community that raised her by supporting residents in their growth as future leaders. In her spare time, she enjoys exploring Hilo with her husband and dog, doing jigsaw puzzles, listening to podcasts, and reading.
Doug Rose, MD, M.B.A.
Residency Faculty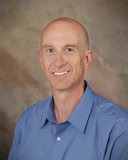 Physician
Jefferson Medical College (now known as Sidney Kimmel Medical College)
Residency: New Hampshire-Dartmouth Family Medicine Residency
Personal Information
Dr. Rose was born and raised in Pennsylvania. He attended medical school at Jefferson Medical College (now known as Sidney Kimmel Medical College). Residency saw him move to New Hampshire. He joined a then brand new program and is a member of the first three year class of the New Hampshire-Dartmouth Family Medicine Residency.
After residency, he stayed at Dartmouth and was a faculty member at the same program for four years. He then moved to Tennessee to join the faculty at the East Tennessee State University Family Medicine Residency in Kingsport where he stayed for the next fourteen years.
For ten years in Tennessee, he served as the medical director of the residency clinic. In this role, he succeeded in receiving certification as a Patient-Centered Medical Home for the clinic (and the other two residency clinics as well). For three years he coordinated clinical efforts across all three of the department's residency clinics in the role of Director of Clinical Operations for the Department of Family Medicine.
In order to better be equipped to understand and work within the business realm, he obtained his Master of Business Administration in 2015.
He has received multiple awards for his teaching from medical students and residents. He has presented numerous local, regional, national and international lectures on topics ranging from information mastery, diabetes care, and clinical improvements.
Dr. Rose is married and has three children. He enjoys spending time with his family, good (and even bad) science fiction, movies, comic books and a round of golf.
Jamila Benn, MD
Associate Program Director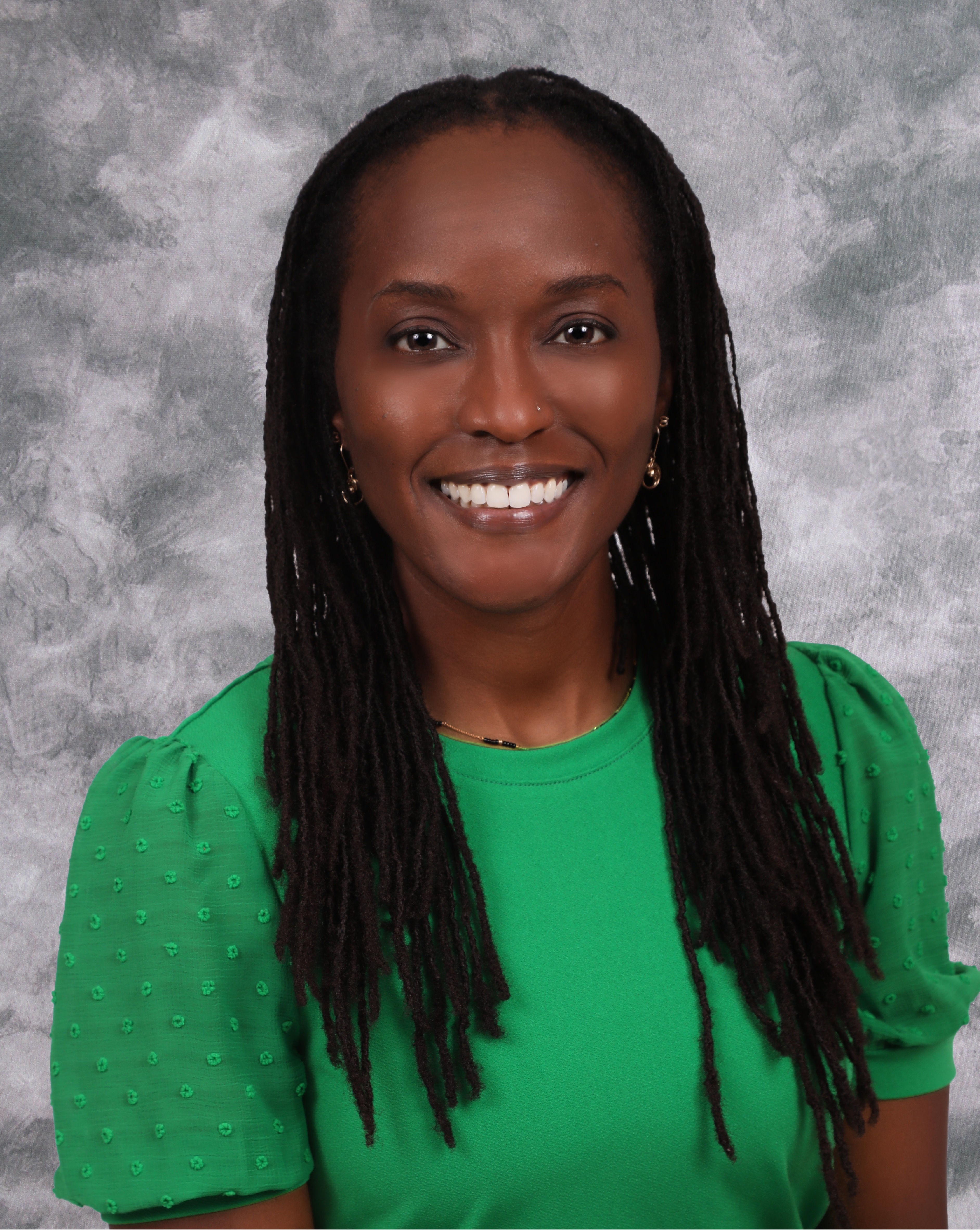 Physician
University of Oklahoma College of Medicine, Oklahoma City, Oklahoma
Residency: Scottsdale Health Care, Heuser Family Medicine Residency, Scottsdale, Arizona
Fellowship: Fellowship: Maternal and Child Health Surgical Fellowship, Oak Park, Illinois, Oak Park, Illinois
Board Certified
Family Medicine 2006, 2016- current
Lifestyle Medicine 2017-current
Credentials
STFM Resident Faculty Fundamentals Certificate 2019
COLA Lab Director Certificate 2011
PCC Maternal and Child Health Surgical Obstetrics Fellowship-2006- 2007
Personal Information
Dr. Jamila Benn graduated from the University of Oklahoma, College of Medicine in 2003. She went on to complete a Family Medicine Residency in Scottsdale, Arizona. Her career then took her to Oak Park, Illinois where she completed a fellowship in Women's Health and Surgical Obstetrics. Having spent seven years in the US Virgin Islands working at a community health center as a staff physician and then medical director, she returned to the mainland of the United States and worked at various community health centers in a locums capacity. One of her assignments brought her to Maui. Not wanting to leave the islands, she came to Hilo and joined the faculty. Her practice interests include helping her patients optimize their lifestyle to maintain health. This has led her to additional board certification in Lifestyle Medicine. Apart from work, Dr. Benn enjoys being outdoors, traveling, running, sewing, and knitting.
Jennifer Junnila Walker, MD, MPH, FAAFP
Medical Director, East Hawaii Health Clinics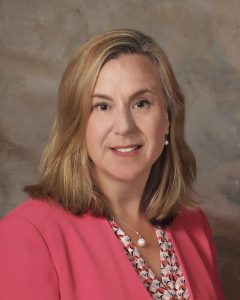 Physician
Medical College of Wisconsin (MD 1993, GME 1996)
Personal Information
Dr. Jennifer J. Walker earned her MD degree and completed a family medicine residency at the Medical College of Wisconsin. She completed a fellowship in Faculty Development and earned her Master's Degree in Public Health from the University of Washington. She is certified by the American Board of Family Medicine and is a Fellow of the American Academy of Family Physicians.
Dr. Walker joined the residency faculty in 2016 following her retirement as a Colonel in the US Army. Her military career allowed her to serve in a variety of practice environments, from family clinics to community hospitals to world-class tertiary care centers at military bases in the US and Europe. Immediately prior to joining the HIFMR faculty, Dr. Walker served as the Director of Graduate Medical Education at Womack Army Medical Center at Fort Bragg, NC. Dr. Walker fell in love with Hawaii while serving as the Chief of the Medical Staff for the large outpatient healthcare facility at Schofield Barracks on Oahu, followed by Chief of Clinical Operations at US Pacific Command at Fort Shafter. She has served in demanding leadership positions at military medical facilities while deployed to the Balkans, Afghanistan, and Iraq, and her military awards include the Bronze Star Medal, the Legion of Merit, and the Defense Meritorious Service Medal. Dr. Walker has been inducted into the Order of Military Medical Merit and has received the Uniformed Services Academy of Family Physicians President's Award.
Dr. Walker has lectured extensively on medical and military topics at regional, national, and international military and civilian conferences. She has conducted and published original medical research, has authored or co-authored numerable scientific journal articles and book chapters, and has served as chair of several professional development and continuing education seminars.
Laurie Hopman, MD
Residency Faculty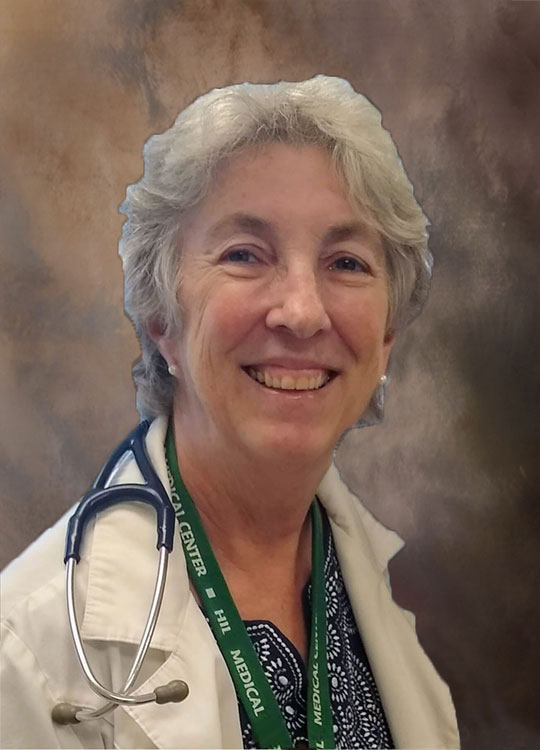 Physician
University of New Mexico School of Medicine
Residency: Southern Colorado Family Medicine
Personal Information
Dr Hopman grew up in Chicago but even as a little girl she aspired to be a country doctor. After college she moved to Albuquerque and attended medical school there and chose her residency in Family Medicine at a program known for training doctors for rural practice. In 1989, she moved to Honoka`a, Hawai`i where she initially worked at a sugar plantation infirmary and subsequently opened a solo practice there for 5 years. She moved to Hilo to work at John A. Burns School of Medicine, teaching medical students and residents for 5 years, before again resuming private practice in Hilo. : In addition to Family Medicine, Dr Hopman worked with Hospice of Hilo for several years and is also Board certified in Hospice and Palliative Medicine.
Mark A. Knox, MD
Residency Faculty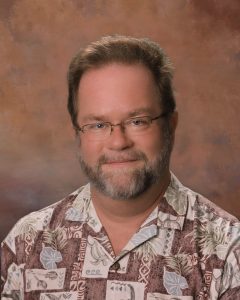 Physician
Residency: Residency: Conemaugh Valley Memorial Hospital, Johnstown, Pennsylvania
"As much as I like practicing medicine, the opportunity to teach residents is what gets me out of bed each morning."
Personal Information
Dr. Knox came to Hilo as one of the founding faculty of this residency. Seeing the success of this program is one of his proudest professional accomplishments. After over thirty years teaching residents and medical students, Dr. Knox feels that his main goal as a medical educator is to provide a learning environment that is challenging but that remains non-threatening and humanistic.
The opportunity to support the personal and professional growth of residents as they metamorphose from rookies to Family Physicians ready to begin their careers is a privilege and provides his inspiration as a teacher. Improving his ability to teach well has been the focus of his professional development.
Clinically, Dr. Knox has a special interest in caring for patients with HIV/AIDS and in inpatient and outpatient procedures.
Personal notes:
"The great challenge in medicine is to balance your profession with the rest of your life. I am married and have two grown children. I have been a student of the martial arts and tai chi for almost thirty years. Like medicine, martial arts are rich and complex and provide unlimited possibilities for study and growth. My other hobby and significant social outlet is playing the bagpipes. No other kind of music will put you in touch with so many other eccentric people and test the limits of your family's tolerance."
Mary Groda-Lewis, MD
Residency Faculty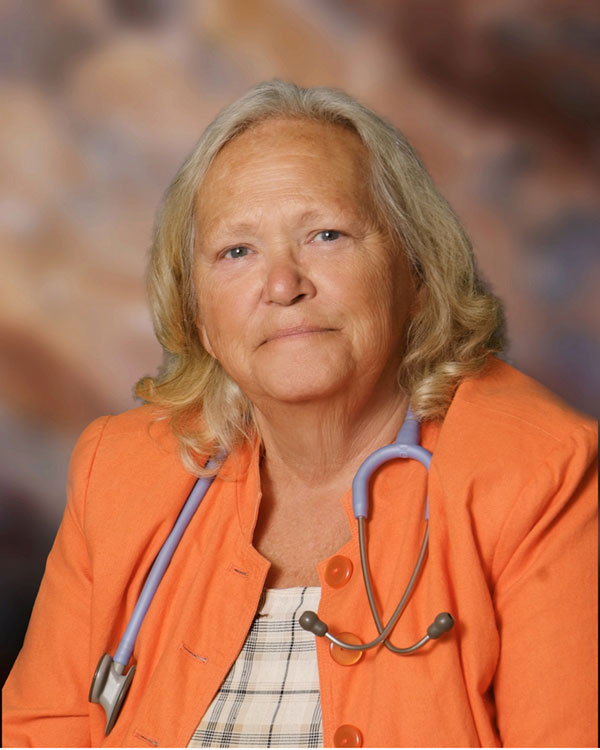 Physician
Albany Medical College, Albany, New York
Personal Information
"I grew up picking crops until age 13 and worked closely with the farm migrant people. I learned a lot about nature in these years and was introduced to social inequality and social issues. I was late to the educational system and learned to read and write starting at the age of 16. I was touched by the hardships of people and had this overwhelming need to help. I got an AS degree in mental health and keypunching and held two jobs as I worked my way through college. I was accepted into medical school at Albany Medical College in Albany, NY. I was the medical director of 4 national health clinics in Idaho and helped to teach nurse practitioners. I was at a rural site in Idaho, for residents from Cleveland Clinic to rotate through, and was in private practice for approximately 20 years. The last 18 years I have spent working in rural health and teaching medical students and residents. I love to watch the growth of each individual and know that they are developing their own skills and their art of medicine; for we need both the science and the art of medicine to be a productive provider. It is the warmth and sensitivity that we share with each other that allows each day to be special and cherished. I love working with patients, their families and residents, and feel privileged that this has been my life. I am lucky to be a doctor and to have shared so much."
Svetlana Shchedrina, MD
Residency Faculty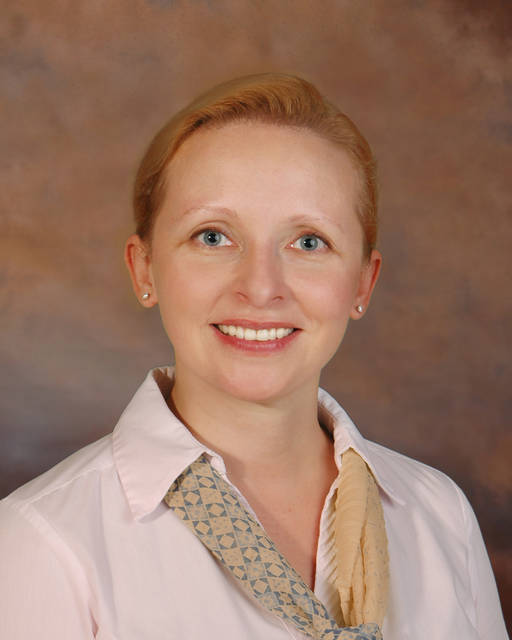 Physician
Russian State Medical University, Moscow, Russia
Residency: Hawaii Family Medicine Residency
Personal Information
Svetlana Shchedrina, MD, graduated from Russian State Medical University (Moscow) in 1996. She moved to Hawaii with her family in 2011. She completed Hawaii Family Medicine Residency in 2017 as a member of the inaugural class. Since graduating, Svetlana Shchedrina served the people of Hilo as an urgent care physician and hospital medicine attending physician for HIFMR. Dr Shchedrina now serves as a family physician in the East Hawaii Health Clinic 1285 Primary Care Suite, and gives generously of her time to precept residents in the clinic and as inpatient attending.