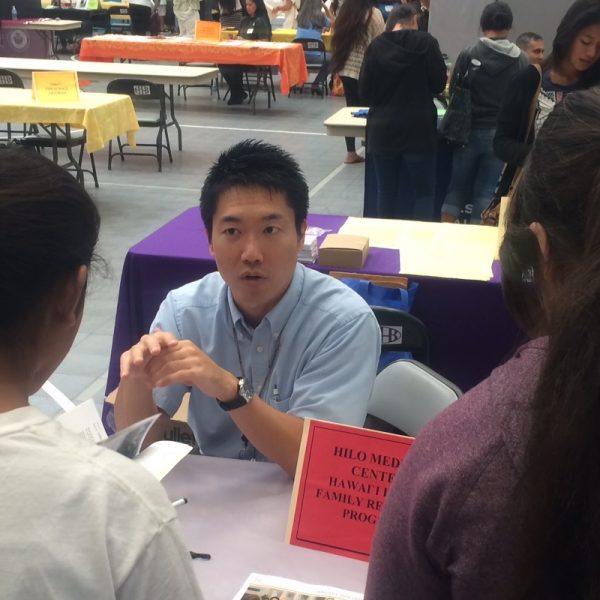 Family Medicine Practice: The Hawaii Island Family Health Center (HIFHC) is the family medicine practice site of the residency and residents are assigned their own panel of patients. Care is taken to ensure that residents will get a broad experience of patient visit types, seeing patients from the very young to the very old, and generate enough visits throughout the 3years of residency to meet the minimum requirements as outlined by the ACGME. In addition to practicing health and wellness, residents will get ample sick visits, chronic disease management and procedural experience to feel competent to practice independently as a family physician upon graduation. A designated week of Behavioral health in the family medicine practice will be taught by our behavioral psychologist and focus on motivational interviewing as well as implementation of the SBIRT curriculum. Health Systems Management will also be largely taught at HIFHC throughout all 3 years and will include a QI project as well as ongoing quality assurance measurements/analysis and learning about payment systems. In addition, residents will learn about local private practice models from the East Hawaii Independent Physicians Association. Community Medicine will feature an understanding of which community resources are available to our HIFHC patients as well as larger public health issues impacting the health of Hawaii including the collection of vital statistics, epidemiology and infectious disease, and safety.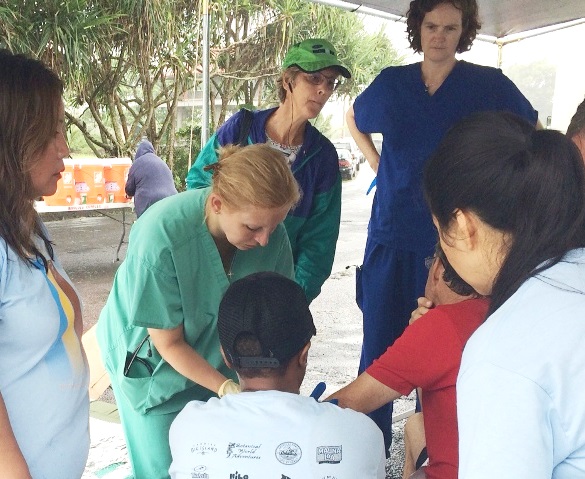 Family Medicine Service (FMS): The Family Medicine Service is the backbone of the inpatient hospital experience at Hilo Medical Center and features a resident team of an intern and an upper level resident who round on service with one of the residency faculty members. During this two week block, the FMS team rounds on patients of the Hawaii Island Family Health Center (HIFHC) who are admitted for medical or surgical issues, ICU patients, and pediatric patients of the HIFHC. Formal teaching happens Mon-Thurs-Fri at 11:30 with radiology rounds at 11:30 on Tuesdays. The team works with hospitalists weeknights after 7:00 PM and admits with the HIFMR faculty over the weekend. Cross cover weeks allow upper level resident afternoon coverage to free up residents on inpatient services to go to clinic and help cover call.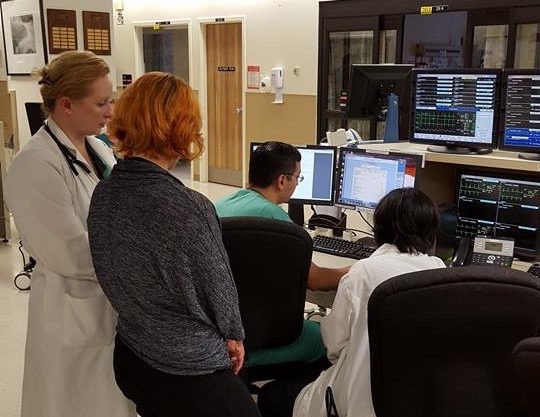 Critical Care: In both the R1 and R2 years the resident will experience an intense 2 week block of critical care medicine. They will work in Hilo Medical Center's Beacon Award winning ICU (one of only 2 awardees in the state of Hawaii) and learn critical care medicine from our intensivist. The 11-bed ICU is open so residents will have additional experience managing ICU patients during their ongoing FMS experience.
Pediatrics On Inpatient Pediatrics, residents will work with pediatric hospitalists at Hilo Medical Center who care for the non-HIFHC pediatric admissions and learn how to stabilize and transfer sick children to tertiary centers when necessary. Interns have two weeks dedicated solely to the Nursery. These same pediatricians have Outpatient pediatric clinics in HIFHC, so the residents are able to learn from them in both the inpatient and outpatient setting. All residents will be assigned to rotate thru the quarterly pediatric orthopedic Shriner's clinic that is hosted by HIFHC. Residents also have ample pediatric patients on their patient panels.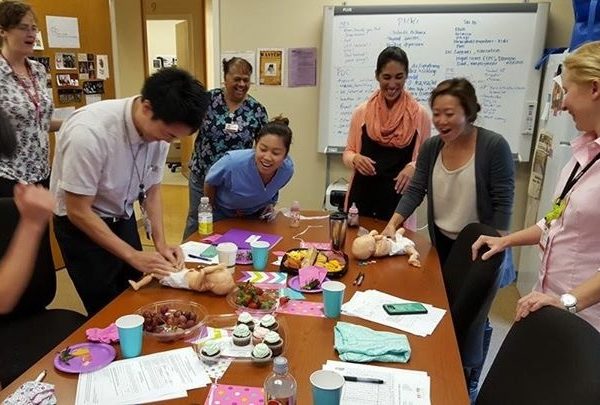 Obstetrics: Residents are assigned a two week block to work with a group of 3 obstetricians from Ali'i Health Center in Kona and gain invaluable obstetrical experience with them both in the clinic and hospital. Residents are involved with all aspects of prenatal care and perform deliveries and participate in c-sections. Starting in Spring 2017, residents will be assigned to a month long OB rotation in Kona. Residents perform some continuity deliveries at Hilo Medical Center as well. Residents also complete a two week Gynecology rotation at Ali'I Health Center. The Women's Health experience include time spent at the mammography center as well as focused didactics.
Geriatrics: During their geriatric experience, residents work with a geriatrician at the Life Care Center of Hilo and are assigned patients in the latter half of their intern year to follow throughout residency. Residents spend time PT/OT/ST and time with attending physicians from Hospice of Hilo doing hospice patient management, including home visits. During the initial geriatrics orientation, residents will learn about facility and care regulations and the variety of services available to skilled and unskilled patients in long term care facilities.
Emergency Medicine: Emergency medicine is scheduled in two week blocks at Hilo Medical Center's Emergency department, beginning in the late intern year. Interns are initially paired with a senior resident to help orient them to the very busy ER setting where they will see ample numbers of adult and pediatric patients. Participation in trauma, STEMI, and stroke team actions will be required. BLS, PALS, ACLS, NRP, ALSO, and ATLS will also be required or offered.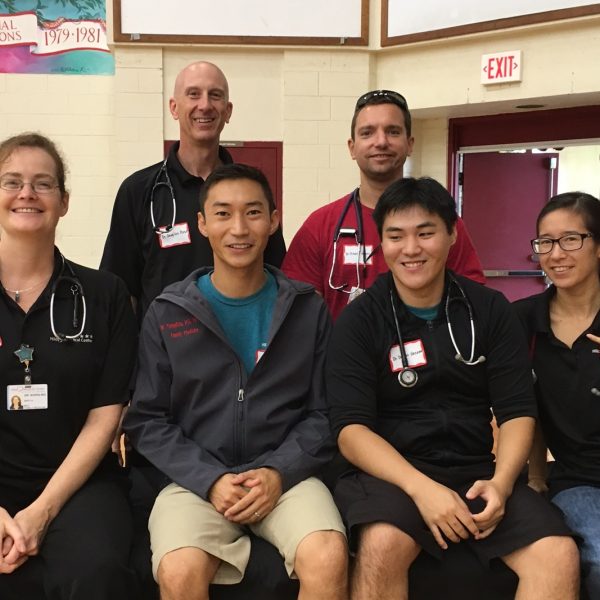 Musculoskeletal Medicine: On Orthopedics, residents will be assigned two 1 month blocks of orthopedics where they will work with two different orthopedic surgeons. One of the orthopedic surgeons is very interested in teaching the residents physical exam skills as well as joint injections while the other has a practice that focuses more on Sports Medicine. During these weeks, residents will also work with team trainers at the University of Hawaii-Hilo and help care for athletes at the university. Athletes who have non-ortho issues are seen at HIFHC for acute issues. Residents assist in sports participation physicals for the athletes and all will have the opportunity to staff the medical tent at the Hilo Triathlon.
Surgery: General Surgery begins in the first year with a 2 week intensive experience. Residents have the opportunity to work alongside three general surgeons and learn the basics of pre and post-op care, including time in the OR. Residents will also be scheduled for 1 week each with Surgical Sub-specialists in Urology, ENT, and Ophthalmology.
Other Medical Sub-specialities: Residents will be assigned 1 month of Cardiology over the course of their residency. During clinic with the cardiologist, special emphasis will be placed on learning basic cardiac and peripheral vascular ultrasonography and stress testing and in familiarization with the cardiac catheterization lab. Each resident will be scheduled for two week of Dermatology with a community dermatologist. Emphasis will be on office surgery as well and recognition and treatment of dermatologic conditions. 1 week blocks in Neurology will be paired with 1 week of Pain Medicine.
Inpatient psychiatry: Each R1 will experience an intensive one week of inpatient psychiatry with a focus on assessment of psychiatric emergencies and use of pharmacologic management for stabilization.
Electives: Residents are encouraged to do electives that will augment their future skills to hopefully one day practice in Hawaii. Housing and travel funds may be available for rotations that are too far away to drive to on a daily basis or on a neighbor island.