The curriculum of the Hawaii Island Family Medicine Residency is designed to model the practice of full scope family medicine across the many settings in which primary care takes place and is designed as a modified block schedule format.
The continuity experiences in the family medicine practice occur at Hawaii Island Family Health Center (HIFHC).  Our goal is to make the clinic experience the focal point of the residency, by providing experiences in family medicine that reflect the breadth of health and wellness, as well as acute illnesses and chronic disease seen in a primary care practice.  Resident patient panels reflect our community, and residents care for patients from infant to the elderly and from all walks of life.  At the practice level, residents will work as part of health care team in a clinic that embraces the patient centered medical home method and strives to keep up with the ever changing health landscape of primary care.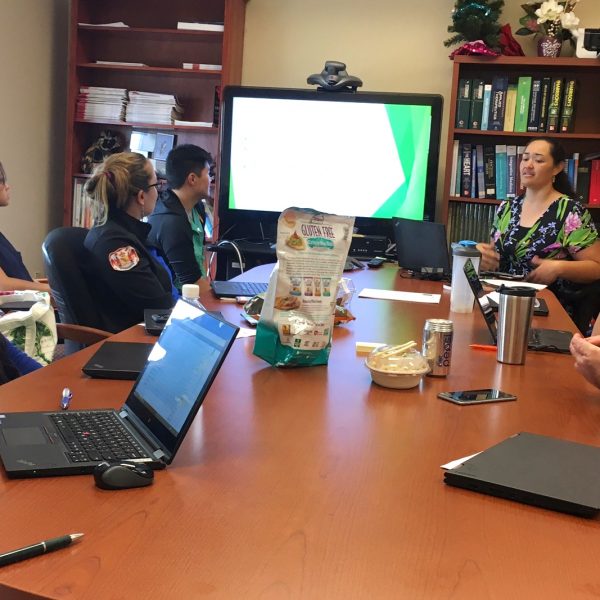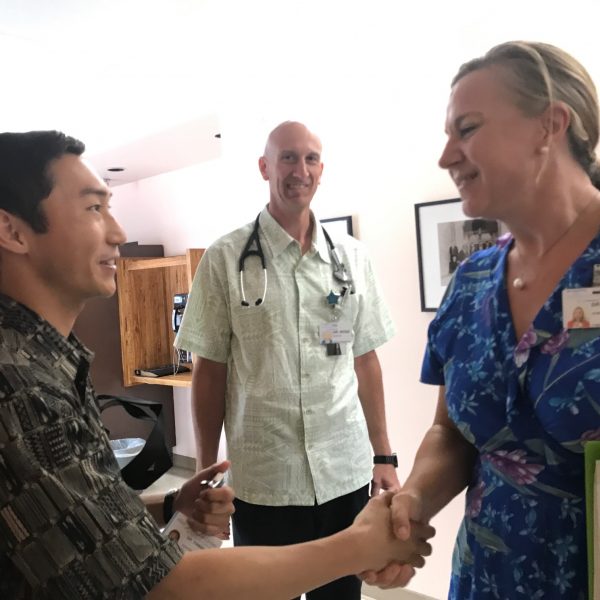 The majority of our inpatient and outpatient rotations happen at Hilo Medical Center, where residents have educational experiences in every department of the hospital.  Medical and surgical specialty experiences are scheduled early in the first year to give each resident early exposure to both the specialty and the community-based consultants in each specialty.
In the final year of training, each resident will be given additional scheduled learning experiences with attending physicians in each of these specialties for the purpose of consolidating their knowledge at a more sophisticated level.
Residents also have experiences in settings such as the skilled nursing and rehabilitation center, care home, or hospice and are designed to integrate a team approach to care which is so important to the training of a rural family physician.  Additionally, residents will be encouraged to work with community health partners throughout Hilo and to participate in community health events year round to help address some of the health disparities that occur on the Big Island.